The annual meeting of Euclid Consortium will be held in Copenhagen, Denmark, June 19-23, 2023. The meeting is hosted by the DTU Space at CPH Conference.
We hope as many as possible will be able to join us in person in Copenhagen, but it will also be possible to follow the meeting online (for a lower fee). All plenary sessions will be streamed, and it's open for online participants to ask questions to the speakers through the chat. All parallel sessions will be open for participants to watch and also contribute to the discussion (as in a normal Zoom session). There is a dedicated Slack-channel and Redmine workspace open for all participants.
The Euclid Consortium (EC) is a large collaboration composed of people from different backgrounds and cultures. Its ability to provide excellent service to the astronomical community is enhanced by establishing an inclusive consortium culture. Embracing differences and fostering an inclusive environment creates opportunities for participation and innovation and contributes to a productive, high-achieving workforce.

The CoC has recently been updated. Please note especially the new paragraph covering Euclid meetings e.g. the Euclid conference: Be kind to others at all times. Do not insult or put down other attendees, be it publicly or privately. Feedback should always be provided in a positive and constructive manner.
Please note, that Programme Session Overview does not include the names of the speakers in each session.
The full programme including speakers will be available on Redmine.
The conference starts Monday morning at 9am and ends Friday afternoon.
Monday will be dedicated to Garage Day, Sprint Day and the ECC Workshop.

Zoom links (for online participants) will be available on Redmine.
EC Meeting Monday Events
Garage Day
Garage Day is an all-day meeting lead by the SGS scientist to discuss problems and find solutions to pending issues at the interfaces of SGS with the other groups of Euclid (SWGs, ISTs, IDTs).  Garage Day topics and attendance is organised by the SGS scientist (Hervé Aussel) on a dedicated Garage Day Redmine page. Please check there for the detailed topics and the agenda.
EC Sprint Day
EC Sprint Day will be an all-day face-to-face collaborative meeting for EC members to work in the same space on Euclid project tasks.  This event is open to anyone and is a great opportunity to get involved in ongoing or new projects. Tasks could range from software hack sessions to onboarding new members to brain-storming sessions.  If you're interested to participate as an attendee or to lead a sprint session, please visit the Redmine Events page to access the registration form.
ECC Workshop
The Early Career Committee will host the 7th Early Career workshop on Monday afternoon, 19th of June. Everyone that identifies as an early career researcher is welcome to attend and register via the ECC Redmine page. The workshop consists of two 1.5h sessions. In the first part, guests with a PhD in a scientific field will talk about their experience in academia and/or in the private sector. This will be an occasion for discussion and advising on the challenges young researchers may face in career transition or advancement in both sectors. The second part will be dedicated to the 3rd Question and Answer session with the Euclid Consortium Board leads Jason Rhodes and/or Marc Sauvage. This is a great opportunity for a direct interaction with the ECB, and raise any questions or issues faced by young researchers in the Euclid Consortium.
Poster Presentations
There will be an opportunity to present a poster of your work at this year's Euclid Consortium Meeting. Because of constraints at the venue, 20 posters can be displayed at once, meaning we will make a poster-rota in order to display as many posters as possible.
If you are interested in this possibility, please fill in the following form before May 15. We will let you know as soon as possible, which days you can display your poster.
Certificate of Attendance
Cancellation terms
Cancellation of registration must be notified in writing to CAP Partner at info@cap-partner.eu.
Cancellations postmarked before and on 01 May 2023 will be refunded deducting administration € 34 (DKK 250).
After 01 May 2023, registration fees are non-refundable. NB! Please note that tickets for the conference dinner are non-refundable.
If the conference is cancelled due to other unforeseen events beyond the control of the organisers, the registration fee will be refunded after the deduction of expenses incurred by the conference.
Payment & VAT Terms
Payment is possible by invoice (bank transfer), EAN payment or credit card.
Upon completion of the registration, an automated email confirmation will be sent. Depending on the method of payment, the invoice or credit card receipt will be attached. The PDF is original and will be the only copy you will receive.
It is your responsibility to forward the invoice to the correct place for immediate payment and you must ensure that the correct VAT number and invoice address are entered during the process.
Sharing of contact details
The EUCLID 2023 Conference organizer (CAP Partner) will collect and store all personal data through the online registration system, and data will be treated by organizers only for organizational purposes, particularly for matters in relation to registration, certification, as well as information about the conference.
Each participant receives a name badge onsite carrying the family name, first name and institution of the participant as well as the pronouns (if indicated during the online registration).
By registering to the EUCLID 2023 Conference the participants give their consent that the organizer may take pictures and/or record videos at the event. This includes pictures and/or video of the participants and/or their works (such as poster, excepts of presentation or lectures) during the congress for reports and promotion of EUCLID activities on EUCLID website, social media channels and printed material.
If you identify yourself on a photography published by EUCLID and wish to have it removed from the website, please send an e-mail to info@cap-partner.eu.
Disclaimer
In case of reasons beyond the control of the conference organizers, CAP Partner (appointed conference organizer) has the right to immediately alter or cancel the Conference or any arrangements, timetables, plans, or other items relating directly or indirectly to the conference. The participants shall not be entitled to any compensation for the damage that results from such alteration or cancellation. Furthermore, apart from any willful damage or gross negligence committed by the conference organizers, the conference shall not at any time be liable for any direct or indirect damage suffered by the participants, including consequential and immaterial damage, caused by failure to comply
Please note that many professional conference facilities in Denmark do not offer childcare and so we encourage all delegates to make their childcare arrangements well in advance. Unfortunately, Euclid is not able to assist with childcare arrangements. We can only suggest you have a look at the following online services who may be able to assist. 

www.sitly.dk

www.care.com

You may also wish to liaise with your accommodation provider to see if they have direct contacts for child-minders.
Visas should be applied for well in advance of your intended departure date. Please note that while we wish to assist our participants by providing the visa invitation letter, we do not contact the Embassy or Consulate on behalf of participants and we are not in a position to influence Embassy / Consulate procedures or decisions.
Individuals requiring an official letter of invitation in order to obtain a visa are kindly asked to contact the Conference Organiser at ave@cap-partner.eu.
Please note that official letters of invitation can only be given to individuals who have registered and paid the registration fee for the conference. All requests will be considered individually.

The letter will only be issued to registered participants who have paid their registration fee in full. Please note that the letter aims to assist participants who need to obtain a visa, or permission to attend the conference, and is not an official invitation letter covering fees or any other expenses.

Applicants should contact the nearest local Danish Embassy or Consulate to determine the appropriate timing and conditions of the visa application.
UPLOADING SPEAKER PRESENTATION
Please bring your presentation either on a USB-stick or upload it to the Dropbox (instructions below).
It is also possible to bring your presentation on your own computer and connect it directly to the host computer. For a pleasant and streamlined conference, it is very important that you have your presentation ready before connecting to the host computer. 
An assistant will help you upload the presentation to the computer.
Your presentation should be power point, 16:9 format. 
Please make sure to upload your presentation at least 2 hours before your session starts to make sure you are ready to start on time. This will also allow you to get used to the session room, the microphone, and other technical aspects (sharing via Zoom).
For keynote users: Please upload your presentation in time via drop box. A MacBook will be available in the plenary session room.
Please bring your own MacBook, if your presentation is during the splinter sessions.
Dropbox
Please upload your presentation HERE.
Naming your folder:
DATEOFPRESENTATION(DATE_MONTH) _SPEAKERNAME_SESSIONTITLE
Kindly note that the correct naming is very important for a smooth conference. 
For questions, please contact Amina von Eitzen (ave@cap-partner.eu).
We ask you to upload your slides as soon as they are ready to ensure that everything runs smoothly.
A few tips:
Please make slides easily readable with large text.
Do not put too much information onto each slide.
For our digital viewers we will have cameras to film you and your presentation. We advise you to use more illustrations and bulletpoints and talk about it, than a lot of text as the text will be very small for the digital viewers.
Welcome to CPH Conference
CPH Conference is part of DGI Byen which came about in 1997 at the initiative of the sports association DGI and the City of Copenhagen with an aim to become a home for the city's active lifestyle/sports clubs.
Today, they have evolved into a unique venue in the heart of Copenhagen, moving the city with a wide range of experiences and activities in the areas of sports, culture and business.
CPH Conference
Tietgensgade 65
1704 Copenhagen
+45 33 29 80 00
Wifi access available for free
Wifi name: CPH Conference
Password: dgibyenwifi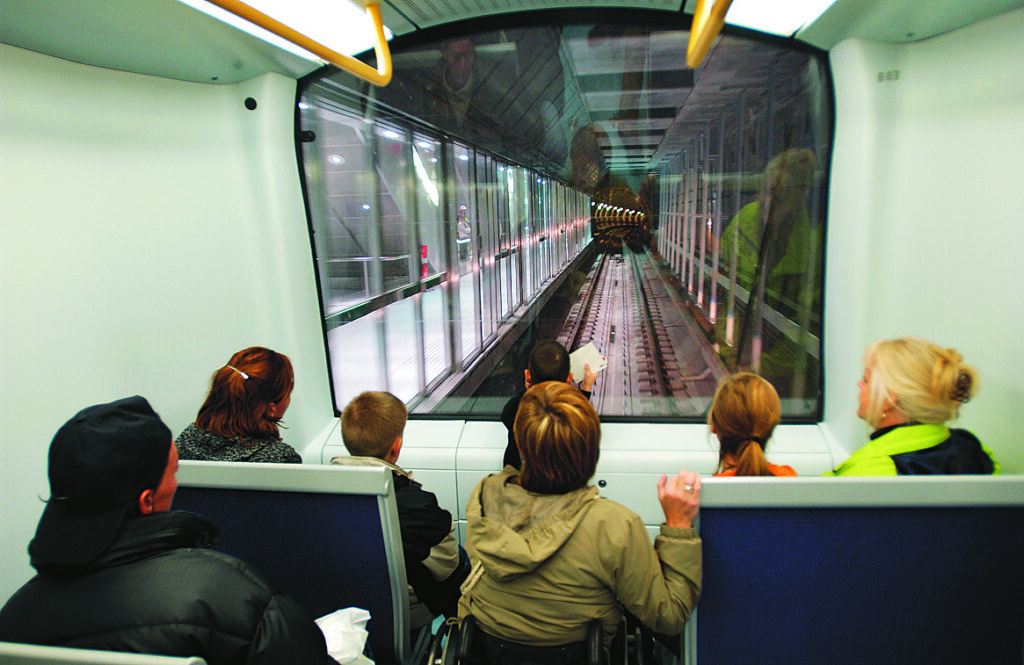 CPH Conference is located in the heart of Copenhagen, which makes it easy to get to, whether by taxa, bus, metro, or train – directions.
For easier access we recommend downloading the apps "DOT Billetter" for purchasing tickets as well as "Rejseplanen" for journey planning and information on departures and arrivals of public transport.
The conference dinner is sold out. If you wish to participate, please contact Amina von Eitzen (ave@cap-partner.eu)

Save the date for 21 June, where you can be wined and dined with a three course meal at the famous
H.C. Andersen Castle, right on the border of Tivoli. The event starts at 18:30 and ends at 22:30. 

A dinner ticket costs DKK 447 (€60).*
The H.C. Andersen Castle is a venue with decades of experience hosting dinner parties for conferences and meetings. 
*Please note that it is required by local authorities that we charge VAT (25%) on dinner tickets.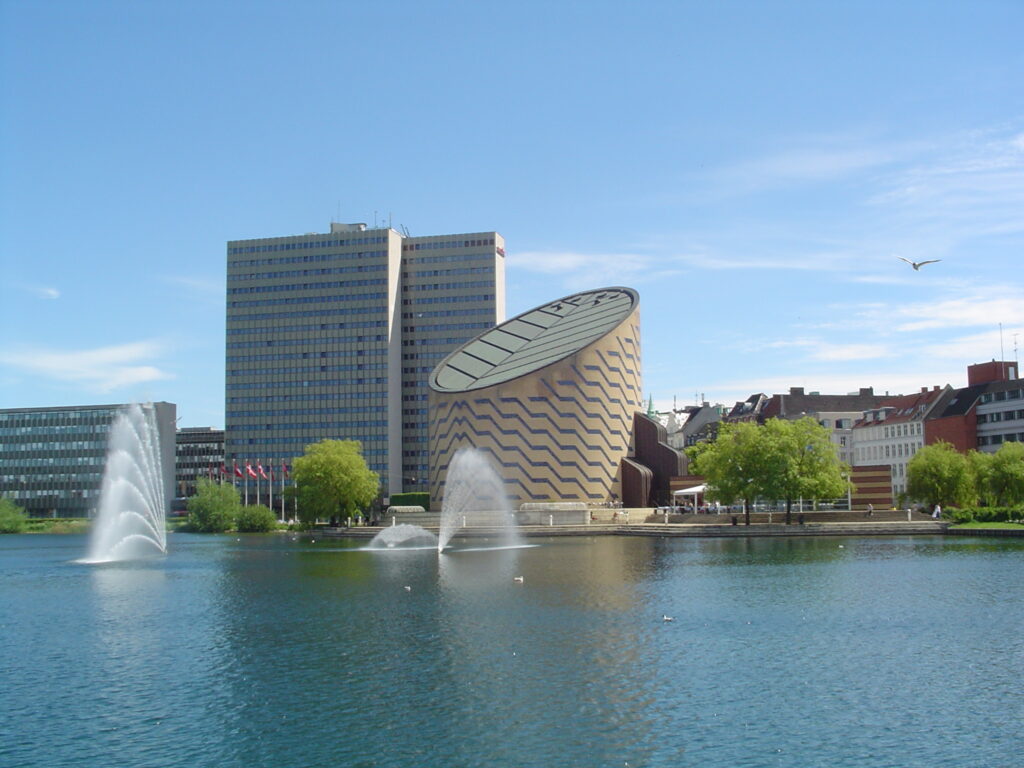 Planetarium conveys the knowledge of astronomy in the form of films, exhibitions, lectures and other special events.
Join amazing journeys into the infinite universe, visit distant planets and much more.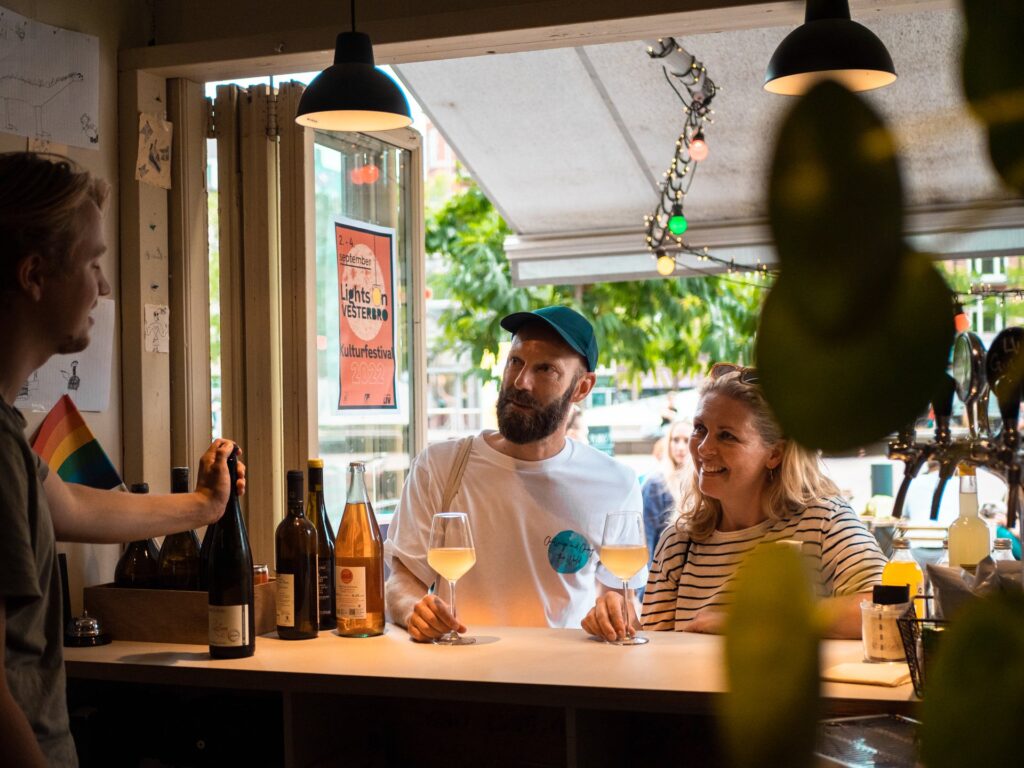 Torvehallerne, Copenhagen
Are you looking for Danish delicacies, local vegetables, fresh fish, or maybe some Italian specialities?
Then visit Copenhagen's popular market place Torvehallerne.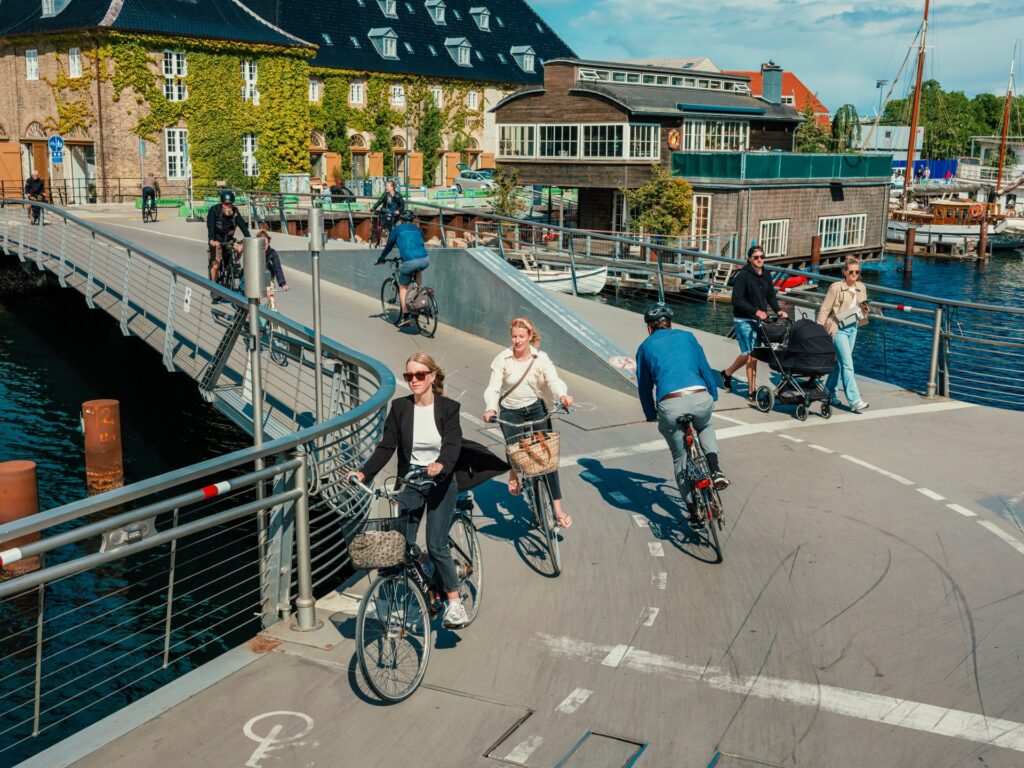 Rent a bike, tour copenhagen
In Copenhagen, practically everybody rides a bike. If you want to live like a true Copenhagener, you can rent a bike and cruise around and explore the city on two wheels.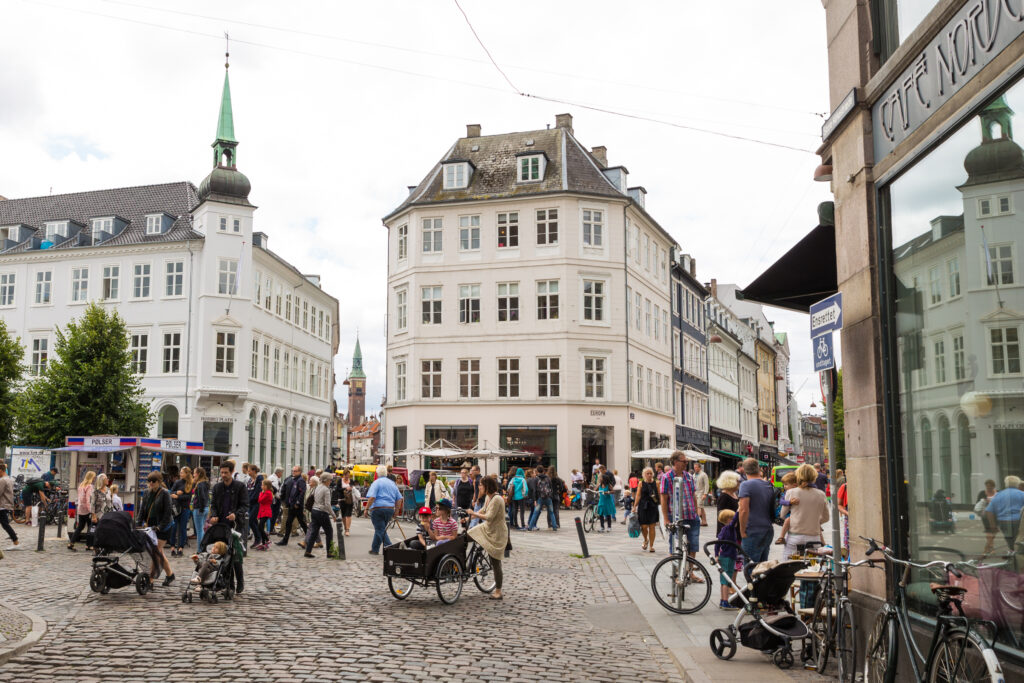 Strøget is Copenhagen's main shopping street and one of Europe's longest pedestrian streets with a wealth of shops, from budget-friendly chains to some of the world's most expensive brands.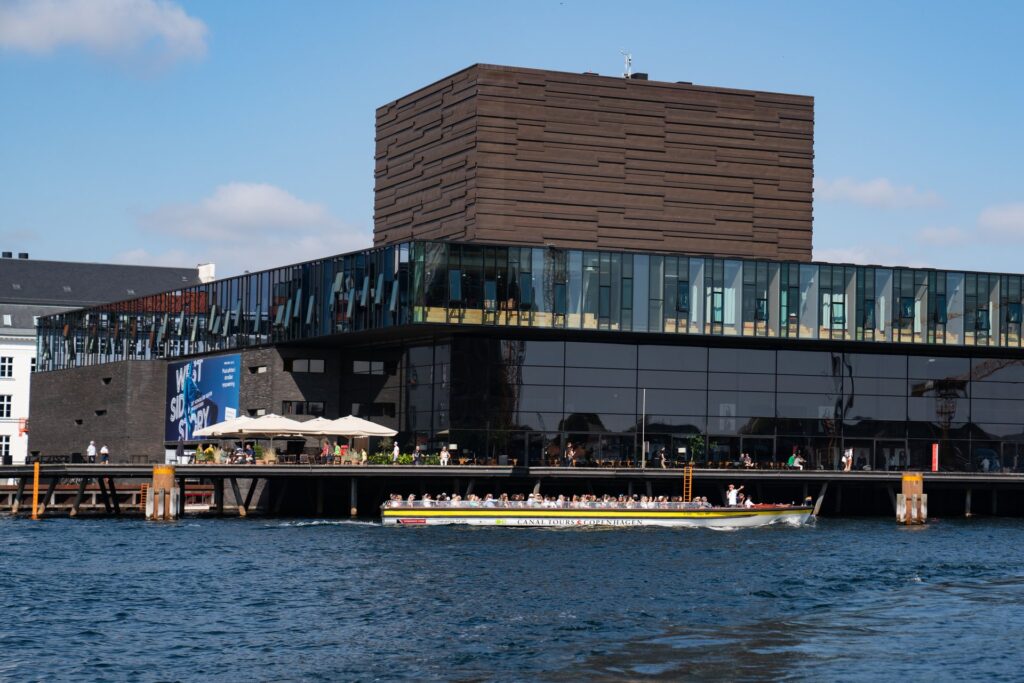 Experience Copenhagen from the water front and enjoy the scenery and the sights you pass on the tour, while the guide tells you about the sights in Danish, English, and German.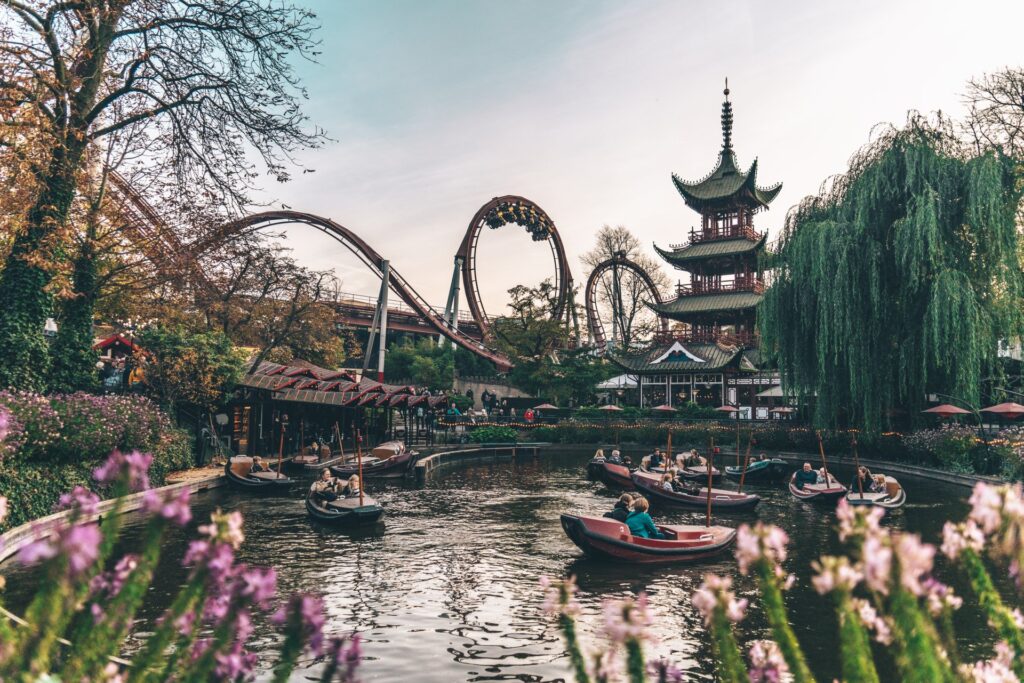 Tivoli Gardens was founded in 1843 and has become a national treasure and an international attraction.
Walt Disney visited many times and even found the inspiration for his own Disney World here.
Frequently Asked Questions
We have tried to cover the basics of the Euclid Meeting 2023, but in the case you have questions that are not answered in the FAQ, please contact us. 
The Green Quarter takes place on Sunday 18th May in The Entertainment Quarter, 122 Lang Rd, Moore Park, NSW 2021.
Everyone's welcome. The festival is a family fun day celebrating Irish culture and heritage but you don't have to be Irish to attend or enjoy the festival.
Unless stated explicitly in the event information, the Secretariat do not cover transport costs to and from events. It is your responsibility to arrange transport to and from the event. However, the Secretariat will provide specific information, if necessary, to those attending.
This is a free community funded event; there will be buckets at the park entrance for you to have the opportunity to make a gold coin donation.
To allocate tickets and manage our events we use Eventbrite. To reserve a ticket for an event, you must first register with Eventbrite. When you sign up please make sure that you use the same name and email address that we have on file for you. After you have registered with Eventbrite you will be able to save an event for future reference.
We do not provide details of other attendees to scholars. Please use the Facebook group to enquire about others going and to arrange transport or accommodation.
The Euclid Consortium (EC) is an organisation that brings together teams of researchers in theoretical physics, particle physics, astrophysics and space astronomy, and also engineers, technicians, and management and administrative staffs working in public research laboratories and contributing to the Euclid Mission.
Euclid is primarily a cosmology and fundamental physics mission. Its main scientific objective is to understand the source of the accelerating expansion of the Universe and discover its very nature that physicists refer to as dark energy. 
Its launch is planned for 2023.
Euclid will explore how the Universe evolved over the past 10 billion years to address questions related to fundamental physics and cosmology on the nature and properties of dark energy, dark matter and gravity. Euclid will also provide insightful information on the physics of the early universe and on the initial conditions which seed the formation of cosmic structure.
Please do not hestitate to contact us with any inquiries you might have.
19-23 June, Monday – Friday
8:00 AM – 5:00 PM
Tietgensgade 65
1704 Copenhagen
CAP Partner
Nordre Fasanvej 133, 2000 Frederiksberg
ave@cap-partner.eu
+45 38 42 95 98
Local Organising Committee
Natalie Allen, University of Copenhagen
Thomas Greve, Technical University of Denmark (DTU)
Bitten Gullberg, Technical University of Denmark (DTU)
Allan Hornstrup, Technical University of Denmark (DTU)
Minju Lee, Technical University of Denmark (DTU)
Malika Lund, Technical University of Denmark (DTU)
Georgios Magdis, Technical University of Denmark (DTU)
Guarn Elizabeth Nissen, University of Copenhagen
Helena Baungaard-Sørensen, University of Copenhagen
Sune Toft, University of Copenhagen
Sotiria Fotopoulou, University of Bristol
Louis Gabarra, National Institute for Nuclear Physics, Padova Division
Bitten Gullberg, Technical University of Denmark (DTU)
Mathilde Jauzac, Durham University
Tom Kitching, University College London
Bogna Kubik, University of Lyon
Martin Kuemmel, Ludwig-Maximilians-Universität
Konrad Kuijken, chair, Leiden University
Louis Legrand, Université de Genève
Oriana Mansutti, INAF – Osservatorio Astronomico di Trieste
Yannick Mellier, Sorbonne Université
Jennifer Pollack, Commissariat à l'énergie atomique et aux énergies alternatives (CEA)
Marc Sauvage, Commissariat à l'énergie atomique et aux énergies alternatives (CEA)
Sune Toft, University of Copenhagen